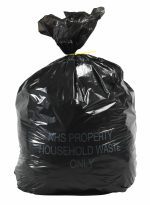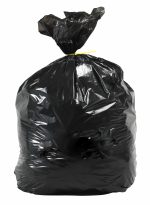 Product Overview
Our domestic bags are manufactured for the disposal of municipal waste. Robust and versatile, domestic waste bags can be used in non-clinical and public areas.
Manufactured with all our customers in mind, infectious waste bags are available in a wide range of specifications, all passing UN packaging tests, ensuring optimum strength and quality.
As well as taking steps to improve sustainability, our Polycare range is a cost-effective and innovative solution to high-quality products, made from advanced polythene and blend technology, so you can be confident that your environment is protected.
Light Duty Black Domestic Waste Refuse Bag – Small – Printed
Product code:
BVDP21
Product Specifications:
Dimensions: 534 x 610mm (21 x 24 inch)
Total Qty: Box of 500 (10 Rolls of 50)
Add to quote and request a call back from us today. Alternatively, click 'Where to buy' to view other routes to purchase.