We independently test all polymer and plastic film products using UKAS accredited laboratories. In addition, we hold PIRA certificates which are independently tested.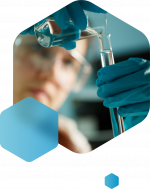 CERTIFICATION
UN / ADR / UKAS / VCA / CIWM / PIRA
Quality is paramount for the range of polythene products we offer. Not only do we follow strict legislation for the clinical waste packaging which adheres to HSE, WHO and VCA guidelines, we also work closely with CHSA and CIWM to bring quality products at the best possible price.
We operate ISO9001 and ISO13485 systems and are a fully accredited Safe Contractor. We hold certificates for all clinical waste bags from small clinical to carriage in bulk ADR compliant and mattress bags. Our aprons and tabards are tested to ensure the technological advances that allow reduced gauges, greater use of recycled material and reduced polymer content do not compromise strength and performance.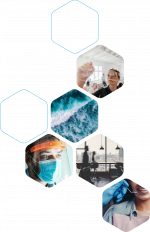 Accreditation
ADR COMPLIANCE
Clinical waste bags fall into two categories. Those that have not passed the ADR 7.3.2.6.2 (c) and to remove off site need to be transported in a rigid outer. And those that have passed ADR 7.3.2.6.2 (c) (our yellow and orange bags) which can be put straight into an appropriately equipped vehicle without a rigid outer to be taken off site.
For clarification and support, please talk to one of the GV Health team or refer to your Waste disposal provider. All our clinical waste bags pass the UN accreditation required by VCA and in accordance with ADR.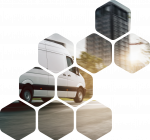 UKAS Accredited Laboratory Tests
Our laboratories carry out a complete range of physical, mechanical, chemical, anti-viral and anti-bacterial testing. The test programme is regularly updated in response to new designs and materials. Bi-modular testing for increased resistance to dart impact in light gauge polythenes was added recently.
1
PUNCTURE RESISTANCE
Reversal of Tensile techniques (compression load cell)
2
IMPACT STRENGTH
Falling dart (M&S G4 Standard Test)
3
TEAR STRENGTH
Swinging Pendulum Tear Tester (M&S G4 Standard Test)
4
TENSILE STRENGTH/ELONGATION
Tensometer (M&S G4 Standard Test)
5
WELD STRENGTH
Tensometer (M&S G4 Standard Test)
6
DROP TEST
UN drop test method 1.2m
7
PRINT RUB RESISTANCE
Crock test
8
OPACITY
Light scattering technique
9
SPOT THICKNESS
Gauge profile analyser (M&S G4 Standard Test)
11
SUSTAINABILITY
Use of Recycled material; Biodegradability