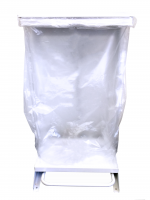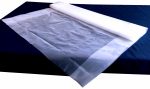 Product Overview
Carriage in Bulk Mattress Bag used for transporting soiled and contaminated matresses to cleaning and disposal facilities. Fully compliant with RID/ADR directives for the carriage of waste in bulk. Bag holds up to 25kg and can be transported safely without the need for rigid outer containers, significantly reducing carriage costs.
Bag has gone through strict PIRA testing to achieve this high standard in waste transportation and is a result of our progressive manufacturing techniques. Available in yellow clinical for incineration and orange clinical for alternative treatment.
Large Clear Mattress Bag – Heavy Duty – Unprinted
Product code:
MVN561
Product Specifications:
Dimensions: 945 x 1160 x 2500mm (37 x 46 x 98 inch)
Total Qty: Box of 15
Add to quote and request a call back from us today. Alternatively, click 'Where to buy' to view other routes to purchase.