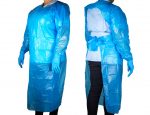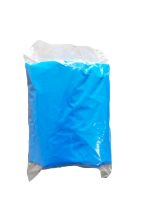 Product Overview
Our Polycare thumb-loop gowns are self-certified as category I PPE, CE marked under PPE Regulation 2016/425. Designed to protect the wearer from low-risk hazards, its long sleeved, thumb-looped design ensures sleeves do not roll up during use, reducing the risk of skin exposure.
Our gowns are latex free and one size fits all, manufactured with adjustable ties, ensuring a comfortable fit for any user. The apron-styled neck allows for a fast removal, designed for easy disposal. When worn with nitrile gloves, our thumb-loop gowns provide optimum protection for general cleaning purposes across all sectors.
Polycare thumb-loop gowns are individually packaged, ensuring a compact design for all storage needs. This PPE is single use only.
Single-use (PE) Thumb-loop Gowns
Product code:
LDPEGB1912
Product Specifications:
Dimensions: W 1900mm, L 1250mm
Total Qty: Box of 100 (Individually wrapped)
Long sleeved, apron neck gown
Full thumb-looped sleeves for increased coverage
Individually packaged
Latex free
Add to quote and request a call back from us today. Alternatively, click 'Where to buy' to view other routes to purchase.