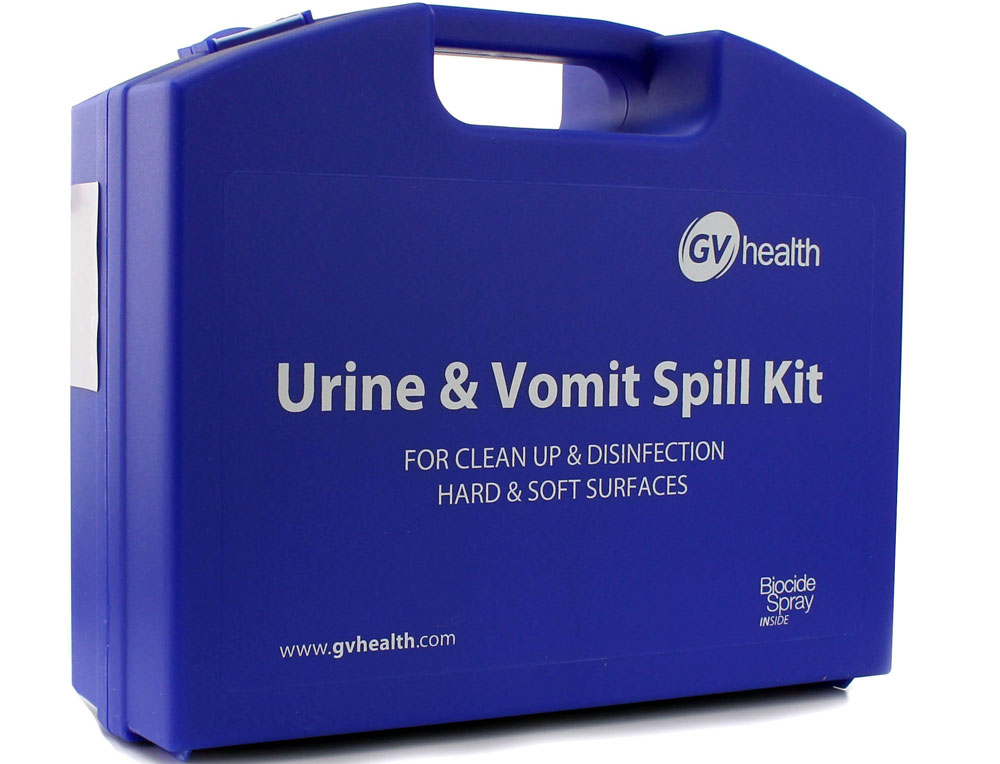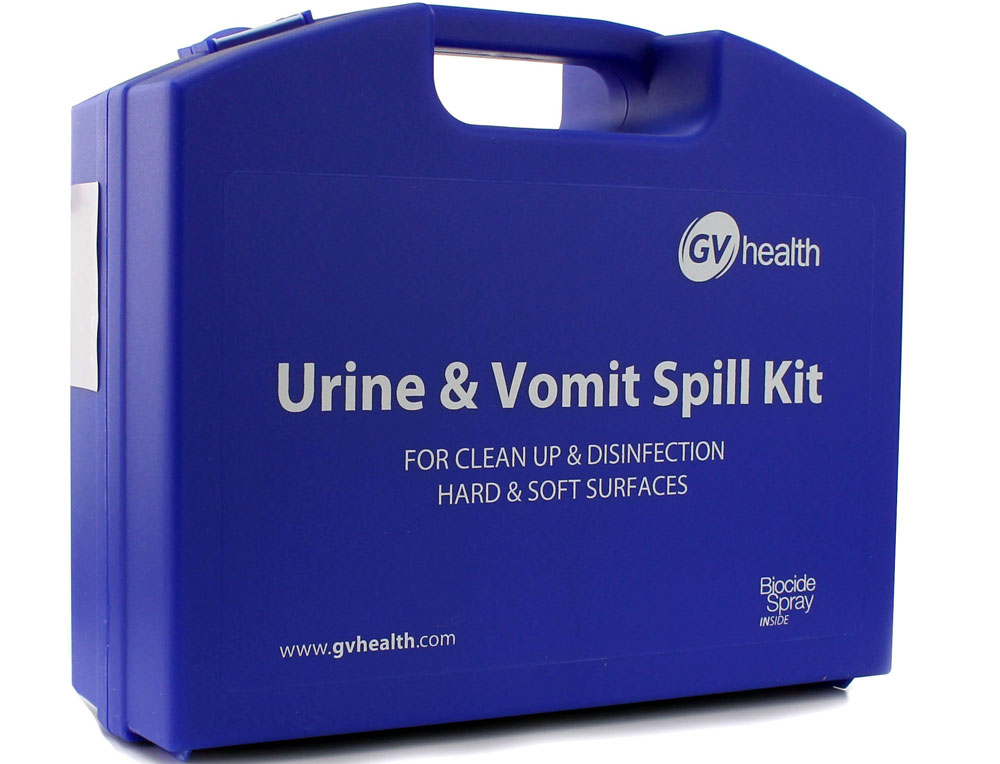 Product Overview
Clear and contain up to 6 spillages with the Urine & Vomit Spill Kit. Inclusive of high absorbency granules to coagulate spills, this kit enables a quick collection of unwanted substances with minimal contact. Using the scoops, spills can be rapidly be collected and discarded into clinical waste bags provided within the kit. A ready-to-use biocidal spray is included for the quick disinfection of spills, subsequently reducing risk of infection.
In an easily identifiable, blue hard case, the Urine and Vomit spill kit can be mounted in a convenient location with the bracket provided for quick accessibility, so you are able to deal with spills as soon as they occur.
An easy-to-follow instruction guide is included with the package, which can be displayed alongside the kit. Its clear illustrations and steps mean that this kit is suitable for use across all industries, including outside healthcare. GV Health provide extensive product support, and with comprehensive videos on product usage, you can be sure that you are implementing correct procedure to contain spills.
Contents
1 x 200g shaker of GV High Absorbency Granules
1 x 250ml Neutraliser Spray
6 x pairs of nitrile gloves
6 x packs of disinfectant surface wipes
6 x scoops and scrapers
6 x clinical waste bags
6 x aprons
1 x instruction poster
1 x wall bracket
1 x refillable blue hard case
Certifications
IPA wipes certified to the following standards: BS:EN 1276, BS:EN 14476:2013 + A2:2019
Urine & Vomit Spill Kit
Product code:
MJZ020
Product Specifications:
Total Qty: 1 kit
Easy to store, portable and compact
Effective for use against bodily fluids
Disinfectant to minimise spread of infection
Extensive educational product support
Certifications
IPA wipes certified to the following standards: BS:EN 1276, BS:EN 14476:2013 + A2:2019