SoChlor DST Disinfectant Tablets clean and disinfect in one process. Highly effective and easy to use, SoChlor DST saves time and reduces opportunity for user error.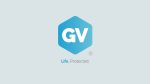 Trusted by hygiene professionals in a wide range of environments, including the UK's NHS, SoChlor DST is matched by little else on the market for removing hard surface biofilms such as bacteria, bacterial spores, algae, fungi, protozoa and viruses.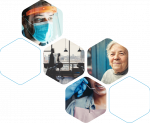 Leading environmental disinfection
More than a chlorine product, the combined action of the surfactant, chlorine and oxidising action deeply cleans and decontaminates. Fully effective against Coronavirus/COVID-19 and EN14476 certified, SoChlor DST is widely used in healthcare, commercial and public areas due to its high decontamination and sanitisation performance and broad-spectrum efficacy including sporicidal disinfection.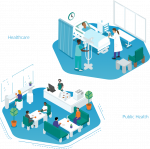 Why DST is the market leader
During the COVID-19 pandemic, SoChlor DST represented more than 50% of the market use of deep clean solutions in settings including care homes, prisons, testing centres and healthcare units. With faster dilution, reduced odour and a streak-free finish, it is suitable for a wide range of environmental hygiene applications, including regular/daily environmental cleaning of surfaces and equipment as well as terminal, isolation and outbreak deep cleaning.
Dual-action provides highest efficacy & performance for surface disinfection & cleaning combined
Full spectrum of EN testing
Holds the new EPA test protocol for surface biofilms
Fully effective on Coronavirus pathogen
SoChlor is available on the NHS supply chain
Leading user support & training for all staff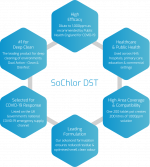 Combining Sodium Dichloroisocyanurate / Trocloscene Sodium (NaDCC) chlorine with a compatible detergent, dual action SoChlor™ Detergent Sanitising Tablets (DST) deliver effective environmental cleaning, surface decontamination and disinfection in healthcare and public health. SoChlor™ DST reduces cleaning time and improves efficiency by combining the traditional three stage clean-rinse-disinfect routine into a single process.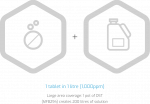 SoChlor Technology Explained
Learn how SoChlor technology is one of the most effective and versatile antimicrobials for human health on the market today.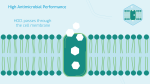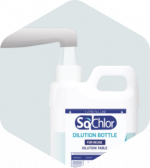 Dilute
Add 1 tablet to 1 litre of water to create a 1,000ppm available chlorine dual-action solution
Surfaces
Wipe down all surfaces. Apply the solution to surface and leave to dry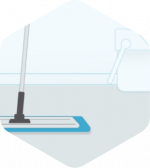 Floors
Mop all hard floor areas. Apply the solution and leave to dry
Applications
Terminal, isolation and outbreak deep cleaning
Regular environmental cleaning of rooms, bays, wards, bed spaces and patient areas
Commodes, toilets and bathroom areas
Mattresses and mattress covers
Bed frames and enamelled surfaces
Worktops and other hard surfaces
Support tools
Video guides & training tools
Leading support as standard. We believe support and aftercare is fundamental to ensure best practice and implementation to achieve the highest standards. SoChlor users have access with a wide range of support tools and services.