Home » Cytotoxic Bag » Light Duty Yellow with Purple Stripe Cytotoxic Waste Bag – Printed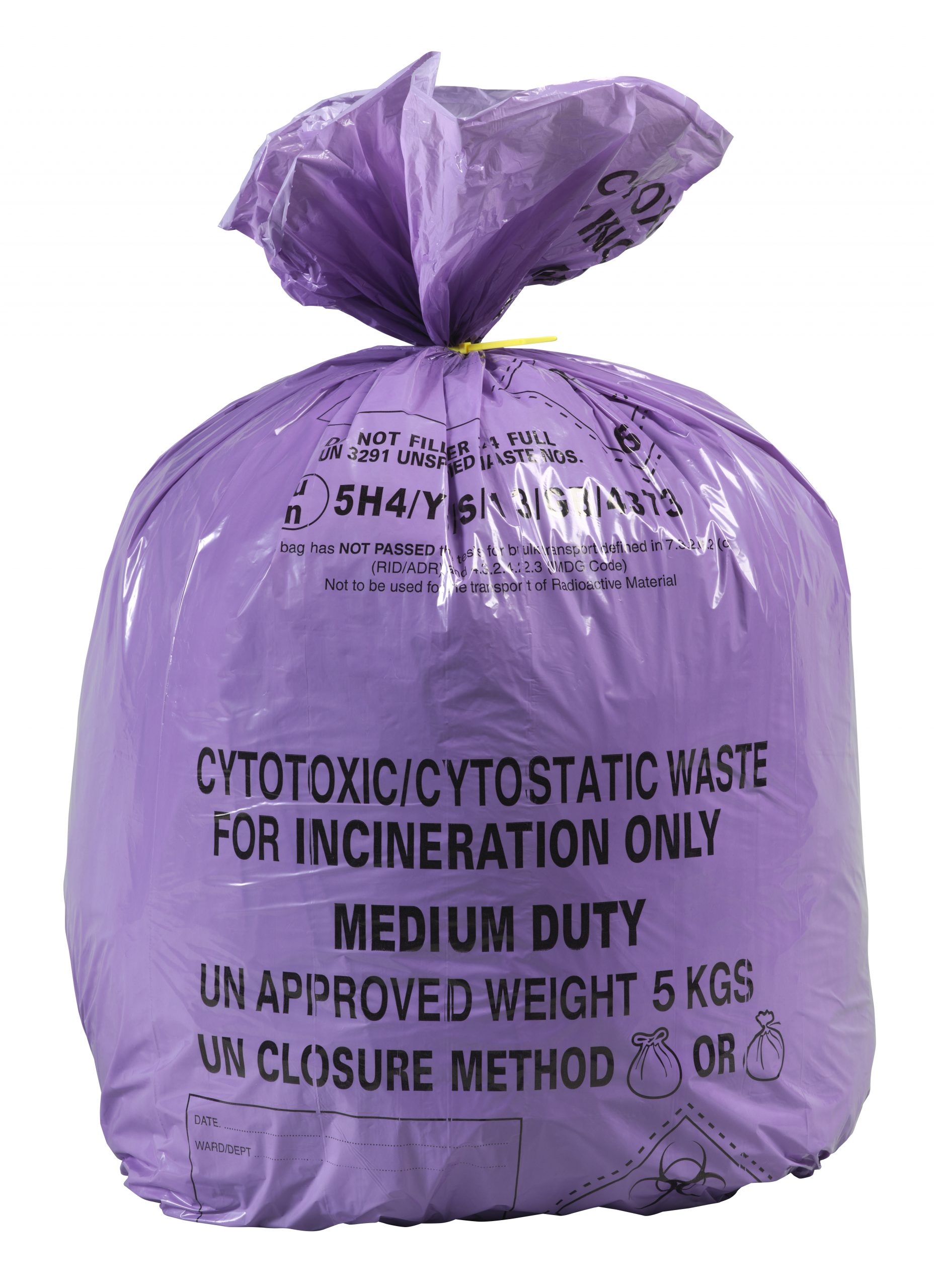 Product Overview
UN approved and ADR compliant (18 01 08*) – our purple cytotoxic waste bags are used for the disposal of infectious waste that is contaminated with cytotoxic or cytostatic materials including chemotherapeutics.
Manufactured with all our customers in mind, infectious waste bags are available in a wide range of specifications, all passing UN packaging tests, ensuring optimum strength and quality.
As well as taking steps to improve sustainability, our Polycare range is a cost-effective and innovative solution to high-quality products, made from advanced polythene and blend technology, so you can be confident that your environment is protected.
Light Duty Yellow with Purple Stripe Cytotoxic Waste Bag – Printed
Product code:
PRCP8
Product Specifications:
Dimensions: 360 x 711 x 965mm (14 x 28 x 38 inch)
Total Qty: Box of 300 (12 Rolls of 25)
Add to quote and request a call back from us today. Alternatively, click 'Where to buy' to view other routes to purchase.