Wide range of latex-free protective aprons for all medical uses as well as food preparation. Flexibility of colour, weight, length and size for optimum public, patient and user safety.
Leading Protection
When it comes to protecting clothes from spills and preventing infection, an apron needs to be made of quality material and have a good weight. This gives the wearer confidence that they are protected, and so are the people they are looking after.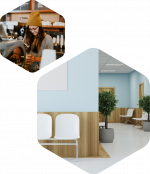 Within our range of aprons, you'll find maximum flexibility. There is a wide choice of colours, weights of material, length and size, and with adjustable halter neck and waist ties, our lightweight aprons will comfortably fit everyone, whatever the task. You can also choose between standard polythene aprons and biodegradable aprons from our CE certified Polycare range.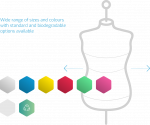 Advanced Barrier Protection
Used to provide protection from direct contact with solids or liquids, in all departments and medical specialisations including nursing, midwifery, infection control, domestic, theatre etc, as well as food service staff. Specialist paediatric aprons designed specifically for the safe handling of newborns are also available.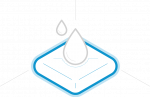 Convenient Storage Solution
Our oxo-biodegradable and standard polythene aprons are supplied as rolls or flat packs to suit your storage and usage needs. Correct storage protects aprons from dust, a potential breeding ground for infection, and enables you to save space, reduce clutter and make sure vital items are always visible.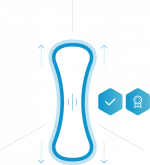 Forward Thinking and Sustainable
As part of our commitment to the environment and sustainability, we have introduced a new Polycare range of single-use biodegradable aprons. These aprons will be biodegraded by naturally-occurring bacteria or fungi on land or in water, and will not leave harmful residues such as microplastics. Also adjustable to fit all shapes and builds, our biodegradable aprons are supplied on rolls for easy dispensing.
A range of wall mounted dispensers suitable for use with our aprons is also available.