Our tiger stripe offensive waste bags enable segregation of healthcare offensive waste or non-infection waste from both clinical and mixed municipal wastes.
Our tiger stripe offensive waste bags ensure that items such as outer dressings, masks and protective clothing, nappies and gloves that are not contaminated with body fluids can be disposed of correctly in highly identifiable bags.
Offensive waste (formerly known as 'sanpro') is the fastest growing new healthcare waste processing category. In recent years, the growth in the disposal of PPE in clinicals settings has become clear, but those involved in the removal and disposal of waste generated in local authority or municipal areas have also seen an increase in disposable items.
Waste streaming using our wide range of bags makes it possible to separate different waste types, reducing the amount of waste with incineration requirements as well as supporting your sustainability initiatives. More information on different waste types and waste streams here.
Learn more
As an acknowledged innovator in the market, we are the first supplier of double-sided and non-printed tiger stripe offensive waste bags. Using coloured plastic material rather than printing stripes guarantees better durability and ensures correct ongoing identification throughout the waste disposal process.
Learn more
Advance manufacture and development
With 20 years' experience in the design, development and manufacture of waste bags, our experience enables healthcare operators to make significant savings in the cost of waste disposal, and offers significant environmental benefits through developments like our Polycare range. Featuring the most advanced polythene and blend technology, the range offers the best in quality and innovation, is fully certified and enables you to make cost savings. Visit our Manufacturing page for more detail on our processes.
Learn more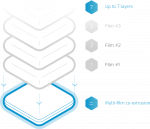 Accreditation and testing
Our laboratories carry out a complete range of physical, mechanical, chemical, anti-viral and anti-bacterial testing. All our clinical waste bags are independently tested regularly by UKAS accredited laboratories. Click here for further details on our approach to testing and accreditation.
Learn more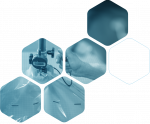 For disposal of
Non-infectious incontinence pads & nappies
Disposable medical items and equipment that do not pose a risk of infection and do not contain fluids